It can be too easy sometimes to ignore issues with one important feature of your house—the roof. However, for safety reasons, it's important to conduct regular inspections and replace your roof when necessary. Keep reading to learn how often you need to replace your roof and what factors you should consider before you do.
What to Look For
The roof is essential to the structure of your home, so it's important that any issues are addressed as soon as they are spotted. Typically, bi-annual inspections are recommended to catch small roof repair issues before they become big problems that cause substantial damage. Some things to look out for when inspecting your roof are missing pieces, sagging, water damage, holes, and loose shingles.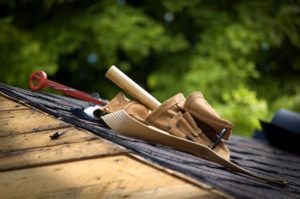 How Often to Replace Your Roof
Your roof replacement needs will vary depending on several factors. For example, it may need to be replaced more frequently in climates with very high humidity, high winds, or severe cold, as this type of weather can accelerate damage. In addition, if your home is located near a wooded area, you need to be on the lookout for falling debris such as branches that can cause damage. Roof replacement frequency will also depend on what the roof is made of.
Generally, tile, metal, and concrete roofs are more durable, and they can last up to 50 years with proper maintenance. Asphalt shingle roofs can last between 15 and 30 years, composition shingles can last up to 20 years, wood shingles can last up to 25 years, and rubber roofs can last between 30 and 50 years.
How to Maintain Your Roof
To get the most lifespan out of your roof, it's important to properly maintain it. Besides regular inspections, this can include regularly cleaning gutters and drains, removing debris and trimming nearby branches, treating it for moss and algae, and replacing caulking as necessary. You should also ensure your attic has good insulation, as accumulated snow and ice can melt and refreeze around your shingles, preventing proper drainage and increasing the risk of extensive damage.