Shingle Roof Repair and Installation Services For Residential Roofing
At Crosby Roofing and Seamless Gutters, we believe every building deserves a beautiful, safe, and sturdy roof. This unwavering belief is why we have been striving to protect roofs on residential and commercial properties across the country since 1989. Today, we are proud to offer top-notch shingle roofing services, including installing and repairing three-tab shingles, architectural shingles, and designer shingles. Our expert team of roofers has the experience and expertise to tackle any project that you lay beneath their feet, both big and small. With Crosby Roofing and Seamless Gutters, you can always sleep tight knowing that your roof is in good hands. So, why settle for less? Reach out to us today, and let's get started on giving your building the roof it deserves.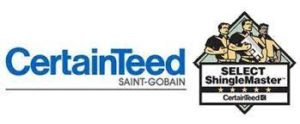 Three Tab Shingles
Three-tab shingles are as classic as can be and remain a tried and true option for roofing. If you choose this design for your home or property, we will construct each shingle with three asphalt tabs to give it that traditional look. With a flat and dimensionless design, three-tab shingles are also a perfect option for those that want their building to have a more muted tone. In addition to this aesthetically pleasing design, three-tab shingles are also tremendously lightweight, making them perfect for buildings that may not have a reinforced structure. The flat nature of three-tab shingles also makes them one of the most cost-efficient options, so you may want to give this a go if you are on a tight budget.
Architectural Shingles
If you are looking for a roof that will turn heads and last a lifetime, architectural shingles may be what you have been searching for. With a unique, dimensional, and thick design, these shingles are a step up from their three-tab counterparts and are a perfect option for those that want their roofs to have more depth. The extra material we use in our architectural shingle installation also means that these shingles are much more durable and sturdier than three-tab shingles, giving you the peace of mind that your roof will be able to weather any storm that comes its way. So, while architectural shingles may set you back a bit more than three-tab shingles, they are definitely worth the price.  Our Architectural Shingle of choice, is Certainteed Landmark Shingle.  
Designer Shingles
Through the years, designer shingles have remained the cream of the crop in the roof shingle world. This style, which utilizes a thicker and more luxurious design than architectural or three-tab shingles, delivers a unique and premium feel that can transform any building. However, its spectacular beauty is not all that makes designer shingles so fantastic. At Crosby Roofing and Seamless Gutters, we craft each designer shingle by fusing two layers together, creating a durable roof that will undoubtedly stand the test of time. So, why settle for a plain and boring roof when you can have a roof that will be the talk of the town?
Reach out to us at Crosby Roofing and Seamless Gutters about our roof repairs or installation services, and we will work on getting your designer shingle over your head in no time.