Thank You, Lexington! We are honored and humbled to be nominated as Lexington's Best Roofing Company by the readers of Lexington Chronicle.  For over 30 years, Crosby Roofing has been serving the roofing needs of Lexington and surrounding areas. We are a family-owned and operated business that provides high-quality roofing services and unmatched customer service. Our team of experienced roofers uses the best materials and cutting-edge techniques to install and repair roofs that protect families and businesses. We are committed to excellence, integrity, and community. Thank you again to everyone who nominated Crosby Roofing. We look forward to continuing to serve the roofing needs of Lexington for many more years to come!
At Crosby Roofing we are constantly striving to be the best roofing company in Lexington and surrounding areas, so this nominations is a treat.
To show your support to our hard working crew, go vote for CROSBY ROOFING in these 3 categories:
1.ROOFING COMPANY
2.GUTTER INSTALLATION/MAINTENANCE
3.RESIDENTIAL CONTRACTOR
You can vote now through April 20.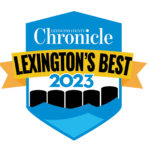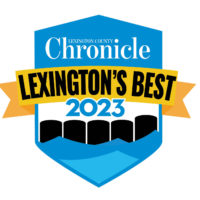 We can't thank this city enough!!
VOTE HERE: