Should you Repair your Roof or Replace your roof?
If you're a homeowner in Columbia or Lexington, South Carolina then you know how challenging it can be for your roof to hold up under the changing weather of The Midlands. Whether you're dealing with heavy rains and storms during summer months or cold snaps that bring winds and below freezing temperatures during winter — just keeping up with regular roof maintenance can feel overwhelming. But what do you do when your roof starts having problems? Do you repair it, replace it, or both? This question is one that many homeowners grapple with but fear not: today we'll dive into all the ins-and-outs of determining whether repairing or replacing your roof is right for your home. Get ready to learn about the costs associated with both choices plus tips on how to make sure your choice fits within any budget!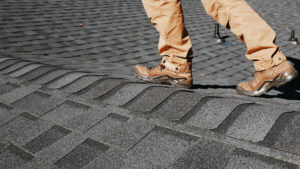 The Benefits of Roof Repair and Replacement
Making the decision to repair or replace your roof can be a difficult one. Consult with your local Columbia Roofing Company; Crosby Roofing, to help you determine the best option. The weather in the midlands is constantly changing, which means that upkeep and maintenance of your roof is necessary for longevity. Opting for repair rather than replacement in some cases can save time and money, while still preserving the integrity of your roof. Replacement proves beneficial for more severe damages however, providing an often needed refresh to an older roof and protecting against things like excessive leaking and rot. Whichever option you choose, safety should always be made a priority when having any work performed on your rooftop!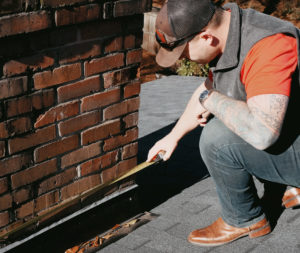 Understanding the Difference between Roof Repair and Replacement
Understanding the difference between a roof repair and a replacement can be confusing. Luckily, here at Crosby Roofing we break down the basics. Repairing your roof is a good option if only certain areas are facing issues or if there's minimal damage. A great way to save money without affecting the structural integrity of your roof and home. Replacement is a better option when there's extensive damage, weather conditions in Columbia and Lexington have caused irreversible damage or repairs are simply no longer feasible due to age and wear-and-tear. For further advice on which is the best option for you, get it touch with our team today who will be happy to help!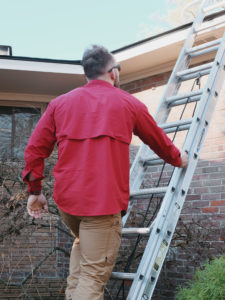 How does Crosby Roofing Provide Repair Estimates?
Crosby Roofing, the leading local roofing provider for Lexington and the Midlands for over two decades, is proud to offer honest and reliable repair estimates. We are a locally owned and family-operated business with a commitment to our clients and their roofs. With summer storm season in full swing, our good reputation offers homeowners the confidence to know that their repair estimates are done with detailed accuracy. Our team at Crosby Roofing has years of experience in the industry, ensuring all repair estimates are done quickly and accurately, so you can start repairs when you need them most. Whether it's a new roof replacement or necessary repairs due to changing weather patterns in the Midlands, we guarantee that your costs will be carefully assessed and estimated with pride. Give our office a call today and we will send one of our professional roofing consultants to your home today to perform a free roof repair estimate! 803-648-7250.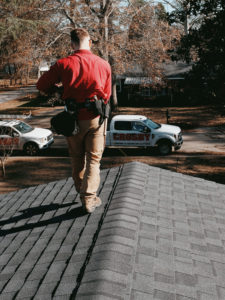 How To Get In Touch With Crosby Roofing?
If now is the time to repair or replace your roof in the Midlands, Crosby Roofing has you covered. Our experienced roofers can inspect your roof and provide expert advice on how best to proceed. Whether you're in need of a full roof replacement or a simple roof repair, our team can handle it all. Plus, with our reasonable pricing and commitment to customer satisfaction, there's no better choice than Crosby Roofing in Columbia. Quality you can look up to!
When you are ready to schedule, give us a call at 803-648-7250 or click HERE! to complete a free roof inspection or estimate request.